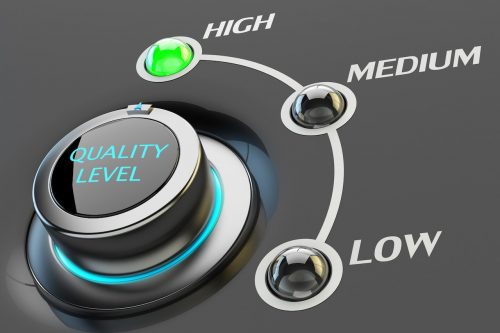 About us
JMA Contract Services Ltd is an established Training and Competence Consultancy that provides training and quality assurance management solutions to a wide range of companies within the engineering and construction industry worldwide.
JMA Contract Services Ltd provide consultancy services including advice and support in the delivery of Vocational Qualifications, Occupational Competence, Quality Assurance Assessment, Internal/External Verification, Technical Training and facilitation of Competence Based Development Programs (CBDP).
Who we are
JMA Contract Services Ltd is a Family owned company based in the North East of England Since 2015, we have been helping people to achieve industry recognised, accredited qualifications that increase their knowledge and boost their career prospects. We also work with organisations and businesses to help them to not merely comply with legislation, but to increase efficiency, enhance their reputation and achieve best practice standards.
What we do
JMA Contractor Services Ltd pride ourselves on the high level of expertise and diversification of the services that we provide to our clients, and have more than 30 years' experience working in HSE, Oil, Gas, Renewables, Petrochemical and Construction Industries both onshore and offshore. We deliver NEBOSH and IOSH classroom-based courses in health and safety (and related topics) and we also offer personalized consultancy support for businesses and organizations who want to get health and safety right, but probably either don't have an in-house health and safety manager, or who need additional support.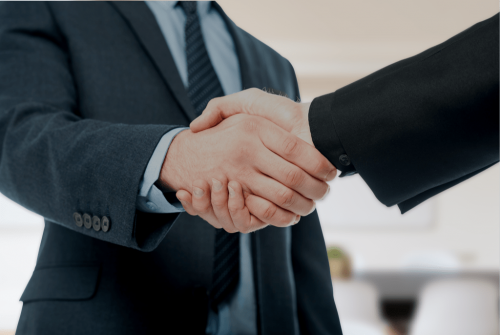 How we do it
With the consultancy side of the business, we seek to work collaboratively with our clients. A common word that's used these days is 'outsourcing', but that's not what we do. For a business to really succeed with it, health and safety has to become an integral part of the business, reflected in the everyday actions, decisions and behaviours of everyone involved. We simply don't believe that outsourcing health and safety is possible.
Instead, we want our clients to see us as a valuable source of advice, guidance and re-assurance. To be called upon whenever needed to offer common sense solutions, distil and interpret health and safety legislation and cut through the red tape and bureaucracy that often surrounds this area of business and industry.
On the training side of the business, we provide online and classroom-based courses and utilise a range of teaching methods such as open discussion, case studies, group and individual exercises and critical analysis to name a few. We strive to keep our courses interesting and engaging.
JMA values
Simplicity
We like to keep things simple. Sure, some of the courses we deliver include technical content, and some of the problems that our clients ask us to solve can be complex, but we break things down in order to find the core principles that are most relevant to a situation and focus our efforts there. Oftentimes the best solutions are the simple ones.
Honesty
Clients often tell us that they value our honesty. And we do tell it exactly as we see it. We're not going to tell people what we think they want to hear, just so we can get the job. We'll simply tell you how we work and let you decide whether or not we're the type of organisation you want to do business with. And if we do work together, we'll give you the truth, plain and simple, warts and all.
JMA vision
To be appreciated by our clients for the work that we do. To know that we are doing work that is important and relevant and that we are doing it in a way that is in line with our values.
To remain independent and funded through our own revenues. Never to need or seek outside investment.
Below are testimonials from clients who have successfully undergone at least one of the many training courses we have to offer:
Really pleased with the professionalism of JMA Contract Services Ltd, made the whole process of my NVQ from start to finish a smooth journey and not once did I have to worry about completing it as the assessor was always there to assist and help when needed.
I'd recommend them to anyone wanting to carry out their NVQ.

David Symington

Helped from start to finish – excellent service – great communications throughout  – recommend to any one looking for professional service with their portfolio

Christopher Murphy

I would like to thank JMA Contract Services Ltd for their professional service and support in completing my Level 3 NVQ in access & rigging (scaffolding).

Shaun Langlois

I highly recommend the services that were provided, I was helped with my portfolio from the start to completion whenever it was needed.

Dan Long

I'd like to say thank you to JMA Contract Services Ltd. for the way they helped me throughout the process of completing my NVQ Level 3. I was assisted throughout and would definitely recommend them to others 

Neil Strachan

I would like to thank JMA Contract Services Ltd. for all there help getting me through my NVQ Level 3, excellent support from start to finish.

Ian Hogg
Latest news
Mike Nelson successfully completed his NVQ Level 3 in Access & Rigging. Here he is receiving his Certificate from his Assessor Shaun Dixon
Contact us
To inquire about the services we provide, please use the form below to send a message or give us a call on the number below.
Phone :
Email :
Address :
The Bailey,
Cumberland Road,
North Shields,
England,
NE29 8RD